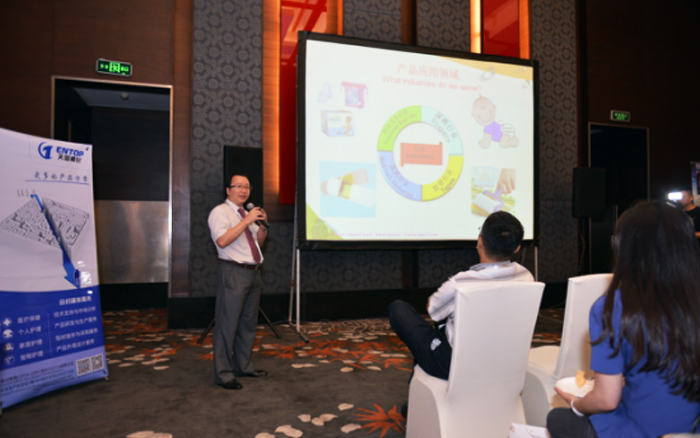 June 23, 2016 non-woven technology innovation application summit opened in Shanghai. It is a group of experts in the world's leading nonwovens and hygiene materials. Together with enterprises from diapers, sanitary napkins, wipes, masks and medical products, as well as raw material suppliers, machinery manufacturers, testing organizations, governments, associations and institutions. The latest non-woven field of market, technology, technology and application of the latest trends.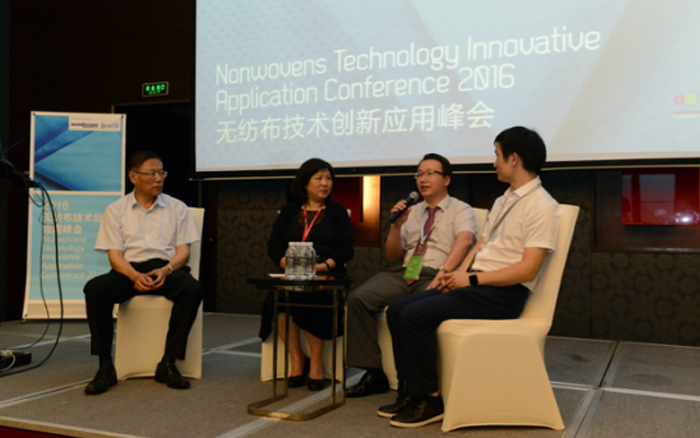 Nonwovens industry in recent years used in health care, environmental protection, infrastructure construction and new energy and other areas of eye-catching performance and concern, 2015 production reached 4.4 million tons, an increase of more than 15%.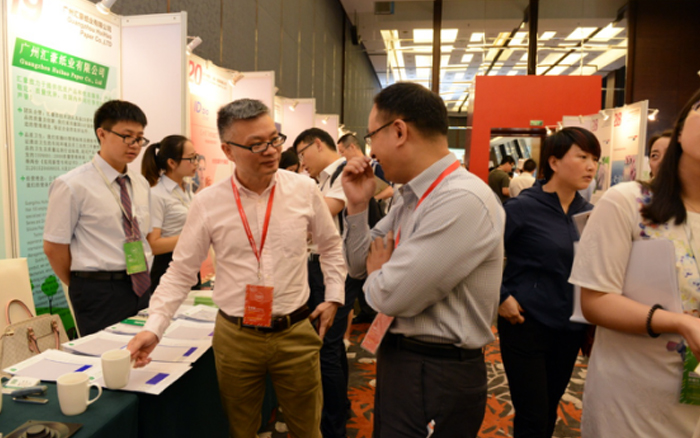 At the meeting, Mr. John, general manager of Huihao Paper Co., Ltd., explained the innovative solutions and development trend of the materials from the materials, and received wide acclaim from the audience.